One of my childhood nostalgic memories is when my grandmother opens her antique wooden closet to bring out for me after a warm bubbly bath some bright white cotton linens and underwear that have the delightful scent of laurel soap. 
We grew up considering the idea of affordable high-quality cotton textile for granted. And we continued to consider it as such until we got out of Syria to discover that what is taken for granted in our country may not apply in other countries, especially the Netherlands. Where luxurious cotton textiles are far more expensive than Syrian cotton textiles. 
And from here was the beginning. At the beginning of 2021, we launched the Syrian Cotton V.O.F, in order to realize our dreams and bring back warm memories in a modern form. We bring you the
finest cotton wear & products that you deserve.  
We believe everyone should have an equal chance to feel confident and comfortable with what they wear to enjoy high-quality and stylish cotton products at affordable prices. After all, we do say in  Syrian Cotton "Who said luxury should be expensive!"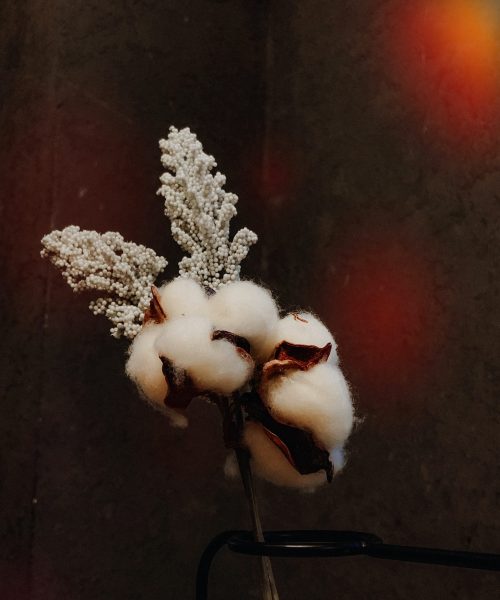 We have chosen this name for its symbolism in the world of the cotton textile industry since the  dawn of time. Since the Kingdom of Mari and Palmyra, going back to the 3
rd
millennium BC, the  Syrians have accumulated knowledge and experience to manufacture the best cotton textiles.  
The combination of high-quality materials, comparative advantage, low prices, and deep experience  has led Syrian cotton production to come second worldwide and Syria to sell 1,5 billion dollars'  worth of Cotton textile products in 2010.  
Due to the war in Syria, a huge number of skilled labour and a number of
the finest Syrian  manufacturers
have fled the country and started again in countries like Turkey and Egypt. Bringing  with them the luxurious, stylish, and affordable cotton underwear, towels, bed lining, children's  wear, and pyjamas to the world. And these are our suppliers. 
We have chosen the name "Syrian Cotton" not only for the nostalgia it brings to us but also because  it symbolizes: 
The finest cotton textile 
The luxury 
The combination of ancient heritage and modern style 
These are the kind of products that we are going to bring to you at competitive prices. 
Syrian Cotton V.O.F
COC: 80909957 
VAT ID: NL861847805B01 
IBAN: NL83 ABNA 0889010080
Info@syriancotton.nl
Wagenmaker 13
6641EW, Beuningen
The Netherlands